Early Childhood Teacher / Assistant Teacher in Minneapolis, USA, gesucht
befristete Festanstellung
Stellenkategorie:
Assistenz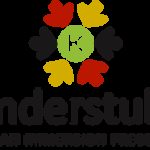 Webseite Kinderstube German Immersion Preschool
Early Childhood Teacher / Assistant Teacher for Kinderstube German Immersion Preschool
Start date:
July/August 2018
The Germanic-American Institute is currently hiring a Teacher / Assistant Teacher for the KINDERSTUBE GERMAN IMMERSION PRESCHOOL to work at our Minneapolis or St Paul location.
Our preschool program provides an early childhood education to young children in a German speaking environment. We operate Mondays through Fridays from 7:30AM – 4:30PM. You can find more info about our preschool at www.kinderstubepreschool.org.
Requirements:
● Teacher / Assistant Teacher should be near native fluency or fluent German speaker and have experience working with young children, preferably ages 3​-5 years old.
● Post high school education required. Degree in Early Childhood Education or Child Development is a plus.
Primary Responsibilities:
● Create a safe, nurturing, child-centered environment.
● Follow MN State preschool licensing regulations and Kinderstube policies regarding children's health, safety, behavior, and learning progress.
● Assist lead teachers with daily activities. Daily activities may include frequent bending, lifting of up to 40lbs, playing and sitting on the floor or small chairs.
● Assist in the implementation of a weekly thematic curriculum to meet the Kinderstube educational and developmental objectives.
● Communicate in a professional demeanor with parents regarding child's activities, behavior, social interactions, and any health or other concerns on a daily matter.
● Assist with daily cleaning, snack preparations, student attendance and transition times.
● Ensure that daily classroom order and cleanliness is maintained and a pleasant and welcoming environment is provided.
● Complete required number of yearly in service hours; incl. CPR and First Aid training.
● Attend occasional extra curricular activities, such as family events, holiday performances, staff meetings, and occasional events at the Germanic American Institute.
Ideal Candidate:
The ideal candidate possesses a positive attitude, a caring personality, a genuine love for children, is flexible and dependable, a great team player, eager to learn new things, willing to work hard, loves to have fun and can lose him/herself in child's play.
Starting Pay:
$15.00 -16.00/hr (depending on experience)
To apply: Please send resume and cover letter (please refer to the Verzeichnis Deutscher Kindergärten im Ausland within the cover letter) to Babett Larimer at blarimer@gai-mn.org. Please write
"Assistant teacher position" in your subject line. Please do not apply if you can not speak German.
Arbeitsbeginn:
1. August 2018
Vorstellungsgespräch:
per Telefon
Um sich für diesen Job zu bewerben, senden Sie Ihre Unterlagen per E-Mail an blarimer@gai-mn.org