Early Years Assistant Teacher in Kobe, Japan
befristete Festanstellung
Bewerbungsfrist endet am: 20. Februar 2018
Stellenkategorie:
ErzieherIn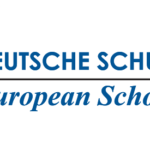 Webseite Kindergarten der Deutschen Schule Kobe
Early Years Assistant Teacher
Our Early Years Programme is growing! Therefore we are looking for a caring and organized Early Years Assistant Teacher who has experience with kindergarten learners and a solid understanding of early childhood development.
Excellent work standards and communication skills in English (plus German and/or Japanese) are required. For further inquiry please see the job description.
The Position will start in April 2018. If you are interested please send a cover letter, CV and copies of relevant certificates to the Principal at principal@dskobe.org. Please refer to the Verzeichnis Deutscher Kindergärten im Ausland within your cover letter.
Applications will close 20th of February, 2018. Short-listed applicants will be contacted via e-mail to arrange a Skype or Face to Face interview if appropriate.
Job Description, Tasks and Responsibilities
Responsible to: Principal, Early Years Coordinator, Senior Early Years Teacher
Responsible for: Volunteers, interns.
Job Tasks and Responsibilities
Teach children in consultation with Early Years Coordinator and senior Kindergarten teachers
Organise the classroom and learning resources and create displays to encourage a positive learning environment
Provide a variety of learning materials and resources for using relevant technology to support instruction
Motivate students with enthusiastic, imaginative attitude
Maintain discipline in accordance with the rules and agreements of the school
Help guide children from one place to another
Clean up children, change diapers, assist children with changing clothes
Monitor children in a variety of settings (e.g. classroom, playground, fieldtrips) to ensure a safe learning environment
Supervise lunch
Ensure a safe learning environment by keeping the classroom and toys clean
Keep records of children's attendance
Keeping appropriate progress reports (formal, anecdotal, rubric, checklists)
Work with others to plan and coordinate work
Assist in organising and take part in school events, outings and activities which may take place at weekends or in the evening
Liaise with colleagues and work flexibly
Attend staff meetings
Attend workshops to continue professional development
Provides appropriate assistance to students with special needs
Education and Experience
Relevant exams or Bachelor degree
Ideally Teaching qualifications for kindergarten
Relevant teaching experience as an assistant teacher (2 years)
Competencies
High work standards
Verbal and written communication skills
Critical thinking
Organizing and planning
Problem solving
Attention to detail
Patience
Flexibility
If this sounds like you please get in touch asap. The position starts in April so we will be conducting interviews and hoping to finalise the position earlier rather than later.
Arbeitsbeginn:
1. April 2018
Fortbildungen:
regelmäßig
Vorstellungsgespräch:
per Telefon