Erzieherin in Colchester, England, gesucht
unbefristete Festanstellung
Bewerbungsfrist endet am: 31. August 2022
Stellenkategorie:
ErzieherIn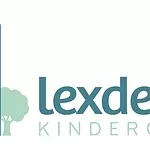 Webseite Lexden Lodge Kindergarten
Job description
As a Nursery Practitioner you will be required to lead play and development of young children and be fully aware of their needs and how to support them. You will be responsible for a group of children and oversee their educational journey in our outstanding nursery.
You will be expected to show initiative, commitment to role, task, and nursery, and respect our values, working practices, each other and the families that attend our nursery. You will have a keen desire to help us to maintain our exacting standards and form part of our wonderful family-run nursery.
A sense of fun is desirable, a positive outlook is advisable, and the ability to lend an ear to listen is helpful. Please bring a lap and arms to enable comforting, when needed, and a smile that is welcoming every day. You must be willing to take part in child directed play and go home a little less tidy than you came to work.
Job Types: Full-time, part-time, Contract
Requirements:
Nursery Practitioner must hold a current childcare qualification (Level 3 is expected) including knowledge of and ability to follow the requirements of EYFS
Previous experience of working with young children
Satisfactory Disclosure Barring Services Check and references
Nursery Practitioner Responsibilities and Duties:
Always maintain the safety of children within your care, both indoors and outside.
Be fully aware of safeguarding and provide safe, creative, and developmentally appropriate play activities, about health and safety, ensuring that each child is working towards their optimum development.
Work in a non-discriminatory way, supporting the ideals of equal opportunities and respecting cultures and traditions.
Benefits:
– Nursery Practitioners will be part of a family run business with a positive, friendly outlook.
– Ongoing CPD and training.
– First Aid training as standard
– Competitive and individually rewarding rates of pay, depending on experience and qualification.
– Robust PMR scheme
– Progression through recognised training
– 28 days paid holidays
– Staff social events and occasions
– Pension Scheme
– Many other rewards throughout the year
Monatsgehalt:
£11,513.00-£24,570.00 per year
Arbeitsbeginn:
1. März 2022
Vorstellungsgespräch:
per Videokonferenz (Skype, Facetime, etc)
Urlaubstage im Jahr:
28 Tage pro Jahr
Bewerbungssprache:
Deutsch/Englisch
Unbedingt beachten:
Im Anschreiben auf das Verzeichnis Deutscher Kindergärten im Ausland verweisen.