Preschool Assistant Teacher in Menlo Park, San Francisco
befris­tete Festanstellung
Stel­lenkat­e­gorie:
ErzieherIn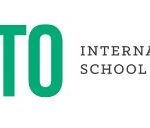 Web­seite Kinder­garten der Alto Inter­na­tion­al School
Alto Inter­na­tion­al School, found­ed in 1988, is an IB World School from preschool to high school offer­ing Pri­ma­ry Years Pro­gram, Mid­dle Years Pro­gram, and the IB Diplo­ma Pro­gram. Alto is locat­ed in Men­lo Park, Cal­i­for­nia, just 25 miles south of San Fran­cis­co and next to Palo Alto, home of Stan­ford Uni­ver­si­ty. Alto pro­vides an inter­na­tion­al edu­ca­tion in the heart of Sil­i­con Val­ley with com­pa­nies such as Face­book and Google just a few miles away.
Alto's mis­sion is to pro­vide an out­stand­ing inter­na­tion­al, mul­ti­lin­gual edu­ca­tion focused on inquiry-based learn­ing with the goal to fos­ter con­fi­dent, cre­ative and respon­si­ble learn­ers, and glob­al thinkers. Alto is accred­it­ed by the Inter­na­tion­al Bac­calau­re­ate Orga­ni­za­tion (IBO) and the West­ern Asso­ci­a­tion of Schools and Col­leges (WASC). Posi­tion OverviewThe preschool is look­ing for a teacher's assis­tant to join a class­room in the preschool, as well to sup­port the after-school care team.
Require­ments:
•Native Ger­man speak­er, flu­ent in English
•Required units in Ear­ly Child­hood Edu­ca­tion (at least 6), teach­ing qual­i­fi­ca­tions or 'Deutsche Erzieher aus­bil­dung', preferred
•Class­room expe­ri­ence with chil­dren ages 2.5 — 5
Desired Abil­i­ties and Profile:
•Com­mit­ment to team­work and col­lab­o­ra­tive planning
•Expe­ri­ence using a range of teach­ing strategies
•Expe­ri­ence imple­ment­ing engag­ing and cre­ative activ­i­ties planned by the teacher
•Sup­port­ing the class­room teacher with all aspects of the program
•Mon­i­tor­ing children's development
•Enthu­si­asm work­ing with children
•Self-moti­vat­ed and open-minded
•Excel­lent com­mu­ni­ca­tion and inter­per­son­al skills
•Flex­i­bil­i­ty
•Pro­fes­sion­al atti­tude and approach
Duties: The con­trac­tu­al hours are 8:15 a.m. to 2:00 p.m., Mon­day to Fri­day, plus staff meet­ings and some spe­cial events. The exact work sched­ule is sub­ject to dis­cus­sion. Applications
Ques­tions To learn more about work­ing at Alto, please vis­it our web­site: www.altoschool.org. To sub­mit your appli­ca­tion, please send your resume and cov­er let­ter to hr@altoschool.org. Please email us, should you have any ques­tions. Please refer to the Verze­ich­nis Deutsch­er Kindergärten im Aus­land with­in your pre­sen­ta­tion letter)!
Fort­bil­dun­gen:
regelmäßig
Vorstel­lungs­ge­spräch:
per Videokon­ferenz (Skype, Face­time, etc)
Um sich für diesen Job zu bewer­ben, sende deine Unter­la­gen per E‑Mail an hr@altoschool.org