Preschool Teacher in Chicago
befristete Festanstellung
Stellenkategorie:
ErzieherIn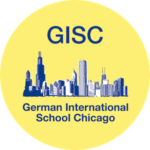 Webseite Kindergarten der German International School Chicago
Preschool Teacher (full-time)
Position Title: Preschool Teacher
Immediate Supervisor: Head of Preschool
Location: German International School Chicago, 1726 W Berteau Ave, Chicago, IL 60613
About the School
The German International School Chicago (GISC) is a private, nonprofit, bilingual IB World School. GISC opened its doors in 2009 and is offering classes for students from Preschool through Grade 8. The school intends to grow through the completion of high school.
GISC's curriculum is taught mainly in German with an intercultural approach. GISC welcomes students of all backgrounds and nationalities. Students learn in a supportive and individualized environment that nurtures curiosity and creativity while fostering global awareness. GISC students – fluent in German and English – will become well-rounded, creative, and responsible global citizens.
Job Summary
We are seeking an enthusiastic and energetic preschool teacher for our German Immersion Preschool classes during the 2021-2022 school year, with the option of extending the contract at the end of the year. The ideal candidate will create a warm and fun environment and incorporate educational programs that assist in our children's development.  The Preschool Teacher is a team player and will work in a group with another preschool teacher and a maximum of 16 students ages 2-5 who have not yet entered Kindergarten. GISC currently has three preschool classes, and we will open our fourth classroom of no more than 10 students on January 4, 2022.
They will be responsible for monitoring and teaching children in our program and developing curricular units. As an integral part of GISC's Preschool Team, this person will develop a strong understanding of GISC, its mission, philosophy, values, and goals, and support the Preschool Team. The ideal candidate is enthusiastic about preschoolers, their needs and learning, gets to know their families, represents the school to visitors, and is passionate about assisting students', parents', and visitors' needs. This person reports directly to the Head of Preschool and indirectly to the School Director and will work collaboratively with other Faculty & Staff members.
Essential Job Functions
Set up classrooms to meet the children's needs
Together with another Preschool Teacher, develop and plan (IB) units and activities for the class
Manage day-to-day classroom activities, including structured lessons, free play, art and
music projects, snack/lunch time, and rest time
Work with children in groups or one-on-one, depending on the needs of the children and the subject matter
Teach students the required material and instill a love of learning
Exercise patience to provide the support, nurturing, and attention each individual student requires
Develop and maintain regular communication and create a constructive and positive relationship with children, parents, and members of the GISC
Conduct regular observations and write evaluations about the children's progress
Write monthly parent letters and develop student portfolios
Hold parent meetings
Participate in and help at school events
Periodically work an extended and/or flexible schedule to meet the demands of the school (e.g., during parent meetings)
Perform related duties as assigned
Specific Qualifications/Skills
Bachelor's degree or equivalent level of degree in Early Childhood Education or a related field
2+ years' experience working with children in a classroom setting (preferred)
Excellent verbal and written communication skills in English and German (bilingual German-English preferred)
Initiative, enthusiasm, and willingness to pitch in to get things done
Caring and nurturing attitude
Accompany and promote the individual development of children with knowledge, empathy, and sensitivity
Creative, resilient personality with very strong teamwork and communication skills
Personal responsibility, independence, organizational skills
Willingness to cooperate with parents, school administration and the school board
Commitment to conceptual development and evaluation of educational processes in preschool, and general school development
Experience abroad is an advantage
Work Authorization: Candidate must be authorized to work in the US (preferred); submit to a criminal background check upon hire
Compensation: Salary is competitive and commensurate with experience
Benefits: Includes health, dental, and vision insurance, generous vacation days, and a 401k
Start Date: January 4, 2022
To Apply: Send cover letter, resume and certifications to nkohlhaas@germanschoolchicago.com or jobs@germanschoolchicago.com
GISC is an equal opportunity employer.
Please click here for a pdf version of the above career opportunity.
Arbeitsbeginn:
4. Dezember 2021
Vorstellungsgespräch:
per Videokonferenz (Skype, Facetime, etc)
Unbedingt beachten:
Im Anschreiben auf das Verzeichnis Deutscher Kindergärten im Ausland verweisen.