Preschool/Kindergarten teachers in Boston, USA, gesucht
befristete Festanstellung
Stellenkategorie:
ErzieherIn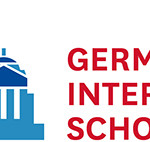 Webseite Kindergarten der German International School Boston
German International School Boston is a bilingual independent school serving students from age 3 to grade 12. Learning at GISB is a multilingual, multicultural experience; graduates earn both a US high school diploma and a German International Abitur. In multi-grade classrooms, dedicated teachers address each learner's unique needs. In addition to its international focus, GISB's urban location, commitment to affordability, and highly-involved family community make it a special place to learn and grow. Our mission is to prepare students for success in a global world. GISB is an equal opportunity employer, providing generous benefits and a collegial, international work environment.
We are seeking Preschool Teachers for our brand new Early Education Center.
This is a full-time flexposition.
Preschool/Kindergarten teachers at German International School Boston:
 Co-teach with another full-time educator in a mixed-age group of 2.9 –5.
 Design and lead activities to promote physical, mental and social development such as games, arts and crafts, music, storytelling, and field trips.
 Teach skills such as color, shape, math and language readiness, personal hygiene, and metacognitive strategies.
 Establish a safe and respectful classroom culture and daily routines.
 Attend to children's basic needs, which requires the ability to lift and carry a student (~35 lbs), squat, kneel, reach, twist, run… and laugh!
 Creatively use a variety of materials and resources to encourage children to explore both in learning activities and imaginative play.
 Work with a team to create long-term curriculum goals and aligned weekly lessons.
 Document children's progress through portfolio work, regular parent/teacher conferences and detailed year-end reports as well as regular informal family communication.
 Participate in 1) faculty meetings, 2) the strategic development of the early education program at GISB, and 3) classroom observation/professional development partnerships.
The ideal candidate possesses:
 Experience and enthusiasm for teaching young children
 Fluent German and English language skills are required
 A Bachelor's degree
 Resilience, flexibility, curiosity, and a positive attitude
 Ability to connect with people from diverse backgrounds
 Initiative, independence, and the desire to contribute to a team
 Willingness to engage in reasonable weekly overtime (given extensive school holidays)
 Interest in the school beyond individual teaching duties
Please submit a resume and cover letter (please refer to the Verzeichnis Deutscher Kindergärten im Ausland within the cover letter), to Lauren Sallis, Early Education Coordinator, at lauren.sallis@gisbos.org.
Arbeitsbeginn:
1. August 2018
Vorstellungsgespräch:
per Telefon