Assistant Preschool Teacher in Minneapolis/St. Paul
befris­tete Fes­tanstel­lung
Stel­lenkat­e­gorie:
Son­stige Anstel­lung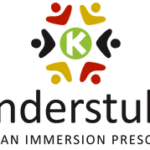 Web­seite Kinder­stube Ger­man Immer­sion Preschool
Assis­tant Preschool Teacher for Kinder­stube Ger­man Immer­sion Preschool
Start date: August 2020
The Ger­man­ic-​Amer­i­can Insti­tute is cur­rent­ly hir­ing Assis­tant Teach­ers forthe KINDERSTUBE GERMAN IMMERSION PRESCHOOL to work at our ​Min­neapo­lis or Saint Paul loca­tion.​ Our preschool pro­gram pro­vides an ear­ly child­hood edu­ca­tion to young chil­dren in a Ger­man speak­ing envi­ron­ment. We oper­ate Mon­days through Fri­days from 7:30AM —​ 4:30PM. We are look­ing to fill part-time and full time posi­tions. You can find more info about our preschool at www.kinderstubepreschool.org.
Ide­al Can­di­date:
​The ide­al can­di­date pos­sess­es a pos­i­tive atti­tude, a car­ing per­son­al­i­ty, a gen­uinelove for chil­dren, is flex­i­ble and depend­able, a great team play­er, eager to learn new things, will­ing­to work hard, loves to have fun and can lose him/herself in child's play.If you would like to make a dif­fer­ence in a child's life, enjoy cre­at­ing rela­tion­ships with fam­i­lies, loveG­erman cul­ture and val­ue being part of an amaz­ing teach­ing team, we would love to hear from you!
Pri­ma­ry Respon­si­bil­i­ties:
●Cre­ate a safe, nur­tur­ing, child​-cen­tered envi­ron­ment.
●Assist in the imple­men­ta­tion of a week­ly cur­ricu­lum to meet the Kinder­stube edu­ca­tion­al and devel­op­men­tal objec­tives.
●Com­mu­ni­cate in a pro­fes­sion­al demeanor with par­ents regard­ing child's activ­i­ties, behavior,social inter­ac­tions, and any health or oth­er con­cerns on a dai­ly mat­ter.
●Assist with dai­ly snack prepa­ra­tions and tran­si­tion times.
●Ensure that dai­ly class­room order and clean­li­ness is main­tained and a pleas­ant andwel­com­ing envi­ron­ment is pro­vid­ed.
●Assist lead teach­ers with dai­ly activ­i­ties. Dai­ly activ­i­ties may require fre­quent bending,playing and sit­ting on the floor or small chairs.
●Attend quar­ter­ly staff devel­op­ment days; incl. CPR and First Aid ​train­ing.
●Attend occa­sion­al extra-cur­ric­u­lar activ­i­ties, such as fam­i­ly events, hol­i­day performances,staff meet­ings, and occa­sion­al events at the Ger­man­ic Amer­i­can Insti­tute.
Require­ments:
● Teacher / Assis­tant Teacher should be near­ly flu­ent or pos­sess near native flu­en­cy as aGer­man speak­er and have expe­ri­ence work­ing with young chil­dren, prefer­ably 3​-5 years olds.
● Post-high​ school edu­ca­tion pre­ferred. Degree in Ear­ly Child­hood Edu­ca­tion or Child­De­vel­op­ment, Ele­men­tary Edu­ca­tion, Music Edu­ca­tion, Art Edu­ca­tion, Theater/Drama,Psychology, Social Work, Fine Arts or sim­i­lar is a plus.
Hourly Pay:​ $15.00 — $18.00/hr (depend­ing on expe­ri­ence)
Ben­e­fits Pack­age:​ Paid Time Off, Paid Sick Leave, Paid hol­i­days, Paid train­ing, Paid Snow days,Retirement Sav­ings Plan, Health insur­ance Plan
To apply​: Please send resume and cov­er let­ter (please refer to the Verze­ich­nis Deutsch­er Kindergärten im Aus­land with­in your cov­er let­ter) to Babett Larimer at ​blarimer@gai-​mn.org​. Pleasewrite "Assis­tant Preschool teacher posi­tion" in your sub­ject line.
Arbeits­be­ginn:
1. August 2020
Fort­bil­dun­gen:
regelmäßig
Vorstel­lungs­ge­spräch:
per Videokon­ferenz (Skype, Face­time, etc)
Um sich für diesen Job zu bewer­ben, besuche bitte gai-​mn.org.