Early Childhood Special Education Teacher/Intervention Specialist in Boston
befris­tete Festanstellung
Stel­lenkat­e­gorie:
ErzieherIn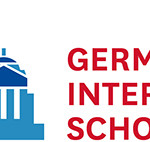 Web­seite Kinder­garten der Ger­man Inter­na­tion­al School Boston
Ger­man Inter­na­tion­al School Boston ​is a bilin­gual inde­pen­dent school serv­ing stu­dents aged 2.9 to grade 12. Learn­ing at GISB is a mul­ti­lin­gual, mul­ti­cul­tur­al expe­ri­ence; grad­u­ates earn both a U.S. high school diplo­ma and a Ger­man inter­na­tion­al Abitur. In addi­tion to its inter­na­tion­al focus, GISB's urban loca­tion, com­mit­ment to afford­abil­i­ty, and high­ly-involved fam­i­ly com­mu­ni­ty make it a spe­cial place to learn and grow. GISB is an equal oppor­tu­ni­ty employ­er, pro­vid­ing gen­er­ous ben­e­fits and a col­le­gial, inter­na­tion­al work envi­ron­ment to a ded­i­cat­ed fac­ul­ty and staff. For more infor­ma­tion please vis­it www.gisbos.org​.
Ear­ly Child­hood Spe­cial Edu­ca­tion Teacher/Intervention Specialist
The Ear­ly Child­hood Spe­cial Edu­ca­tion Teacher is a crit­i­cal mem­ber of the Ear­ly Edu­ca­tion team and will ensure an inclu­sive stu­dent expe­ri­ence at our Low­er Cam­pus. The suc­cess­ful can­di­date will have expe­ri­ence work­ing with spe­cial needs stu­dents and devel­op­ing and imple­ment­ing tai­lored edu­ca­tion­al cur­ricu­lum for our youngest learn­ers. The Ear­ly Child­hood Spe­cial Edu­ca­tion Teacher/Intervention Spe­cial­ist will also be involved in staff sup­port and dai­ly oper­a­tions of the school and will report direct­ly to the Direc­tor of Ear­ly Education.
YOUR TASKS AND RESPONSIBILITIES
The pri­ma­ry respon­si­bil­i­ties of this role, are to:
● Ensure an inclu­sive class­room by deter­min­ing stu­dent needs through obser­va­tion and assess­ment, devel­op and imple­ment spe­cial edu­ca­tion plans and an over­all inter­ven­tion pro­gram, act as liai­son between the school, out­side resources, stu­dents and families.
● Observe and men­tor teach­ers to offer ideas and best practices.
● Con­duct per­for­mance reviews with preschool teach­ers in col­lab­o­ra­tion with the Director.
● Engage direct­ly with care­givers regard­ing edu­ca­tion plans, includ­ing ped­a­gog­i­cal conferences.
● Close­ly col­lab­o­rate with the lead­er­ship of the Low­er Cam­pus in var­i­ous relat­ed areas.
● Wel­come stu­dents and fam­i­lies to the build­ing, take atten­dance, and oth­er admin­is­tra­tive and

oper­a­tional duties, as needed.

DESIRED QUALIFICATIONS
● B.A. in spe­cial education/early inter­ven­tion or a sim­i­lar field, or the Ger­man "Staat­sex­a­m­en" ​(please see visa requirements).
● A min­i­mum of five years expe­ri­ence in the area of spe­cial education/intervention with chil­dren ages 3–6.
● Expe­ri­ence in lead­er­ship roles, exhibit­ing a struc­tured, goal ori­en­tat­ed and respon­si­ble work ethic.
● Demon­strat­ed expe­ri­ence sup­port­ing and col­lab­o­rat­ing with teams, includ­ing effec­tive

com­mu­ni­ca­tion skills.

● Will­ing­ness in part­ner­ship with the Direc­tor of Ear­ly Edu­ca­tion on time sen­si­tive projects and to meet

dead­lines.

● Excel­lent Eng­lish lan­guage skills, Ger­man a plus.
● Resilience, flex­i­bil­i­ty, curios­i­ty and a pos­i­tive work attitude.
GISB BENEFITS
● Gen­er­ous Paid Time Off, includ­ing vaca­tion, sick leave and holidays;
● Excel­lent health­care and den­tal ben­e­fits (50% pre­mi­um cov­ered by the school);
● Retire­ment account with imme­di­ate employ­er match;
● Flex­i­ble Spend­ing Accounts: health­care, child­care, transportation/parking;
● Tuition remis­sion for depen­dent chil­dren; and
● Pro­fes­sion­al devel­op­ment oppor­tu­ni­ties.

Loca­tion: ​Boston, MA
Clas­si­fi­ca­tion: ​Exempt, full-time
Salary Grade: ​Com­pet­i­tive with excel­lent ben­e­fits Reports to: ​Direc­tor of Ear­ly Edu­ca­tion Antic­i­pat­ed Start Date: ​August 1, 2021

Please sub­mit a resume, let­ter of moti­va­tion, rel­e­vant cer­tifi­cates and three ref­er­ences to Lau­ren Sal­lis, Direc­tor of the Ear­ly Edu­ca­tion Cen­ter at ​lauren.sallis@gisbos.org.​ Please refer to the Verze­ich­nis Deutsch­er Kindergärten im Aus­land with­in your pre­sen­ta­tion letter.

Ger­man Inter­na­tion­al School Boston is com­mit­ted to equal employ­ment oppor­tu­ni­ty. We will not dis­crim­i­nate against employ­ees or appli­cants for employ­ment on any legal­ly-rec­og­nized basis includ­ing, but not lim­it­ed to: race; col­or; reli­gion; nation­al ori­gin; genet­ic infor­ma­tion; ances­try; sex; preg­nan­cy, child­birth, or relat­ed med­ical con­di­tions; mar­i­tal sta­tus; sex­u­al ori­en­ta­tion; gen­der iden­ti­ty; age; phys­i­cal or men­tal dis­abil­i­ty; cit­i­zen­ship sta­tus; vet­er­an sta­tus; mil­i­tary ser­vice; appli­ca­tion for mil­i­tary ser­vice; or any oth­er pro­tect­ed class under fed­er­al, state, or local law. The School will make rea­son­able accom­mo­da­tions for qual­i­fied indi­vid­u­als with known dis­abil­i­ties, in accor­dance with applic­a­ble law.
Arbeits­be­ginn:
1. August 2021
Fort­bil­dun­gen:
regelmäßig
Vorstel­lungs­ge­spräch:
per Videokon­ferenz (Skype, Face­time, etc)
Um sich für diesen Job zu bewer­ben, besuche bitte gisbos.org.