Preschool Teacher in Boston (temporary)
befris­tete Fes­tanstel­lung
Stel­lenkat­e­gorie:
ErzieherIn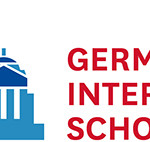 Web­seite Kinder­garten der Ger­man Inter­na­tion­al School Boston
Ger­man Inter­na­tion­al School Boston is a bilin­gual inde­pen­dent school serv­ing stu­dents aged 2.9 to grade 12. Learn­ing at GISB is a mul­ti­lin­gual, mul­ti­cul­tur­al expe­ri­ence; grad­u­ates earn both a U.S. high­school diplo­ma and a Ger­man inter­na­tion­al Abitur. GISB is an equal oppor­tu­ni­ty employ­er, pro­vid­ing gen­er­ous ben­e­fits and a collegial,international work envi­ron­ment to a ded­i­cat­ed fac­ul­ty and staff. For more infor­ma­tion please vis­it ​www.gisbos.org​.
PRESCHOOL TEACHER:
​Tem­po­rary (August 1, 2020-Feb­ru­ary 26, 2021)
The Preschool Teacher, in tan­dem with a col­league, works with a group of 12 stu­dents (ages 2.9–5) in pro­mot­ing and sup­port­ing acqui­si­tion of the Ger­man lan­guage and the social and emo­tion­al devel­op­ment of each indi­vid­ual child in an age-appro­pri­ate man­ner. This is a tem­po­rary, full-time posi­tion begin­ning August 1, 2020 through Feb­ru­ary 26, 2021. There is poten­tial to extend beyond Feb­ru­ary.
YOUR TASKS AND RESPONSIBILITIES
● Design and lead activ­i­ties to pro­mote phys­i­cal, men­tal and social devel­op­ment such as games, arts and crafts, music, sto­ry­telling, and field trips.
● Teach skills such as col­or, shape, math and lan­guage readi­ness, per­son­al hygiene, metacog­ni­tives­trate­gies.
● Estab­lish a safe and respect­ful class­room cul­ture and dai­ly rou­tines.
● Cre­ative­ly use a vari­ety of mate­ri­als and resources to encour­age chil­dren to explore both in learn­ing activ­i­ties and imag­i­na­tive play.
● Work with a team to cre­ate long-term cur­ricu­lum goals and aligned week­ly lessons.
● Doc­u­ment children's progress through port­fo­lio work, reg­u­lar parent/teacher con­fer­ences and detailed year-end reports as well as reg­u­lar infor­mal fam­i­ly com­mu­ni­ca­tion.
● Par­tic­i­pate in fac­ul­ty meet­ings, the strate­gic devel­op­ment meet­ings for the ear­ly edu­ca­tion pro­gram at GISB, and class­room observation/professional devel­op­ment part­ner­ships.
WHO YOU ARE
The suc­cess­ful can­di­date will demon­strate a pas­sion and enthu­si­asm for teach­ing young chil­dren with­in an inter­na­tion­al, stu­dent-cen­tered com­mu­ni­ty. GISB's fac­ul­ty mem­bers are inno­v­a­tive, flex­i­ble, curi­ous and able to work inde­pen­dent­ly as well as col­lab­o­ra­tive­ly.
QUALIFICATIONS
● Excel­lent Ger­man and Eng­lish lan­guage skills; native Ger­man-speak­ing abil­i­ty pre­ferred.
● A B.A. in Ear­ly Child­hood or Ele­men­tary Edu­ca­tion, or relat­ed degree.
● At least 2 years of class­room expe­ri­ence.
Clas­si­fi­ca­tion: ​Exempt, full-time
Salary Grade: ​Com­pet­i­tive
Reports to: ​Dean of Low­er Cam­pus
Start Date: ​August 1, 2020
Con­tact: ​Please direct your appli­ca­tion to Lau­ren Sal­lis, Dean of Low­er Cam­pus at ​lauren.sallis@gisbos.org​​ (Please refer to the Verze­ich­nis Deutsch­er Kindergärten with­in your pre­sen­ta­tion let­ter).
Arbeits­be­ginn:
1. August 2020
Fort­bil­dun­gen:
regelmäßig
Vorstel­lungs­ge­spräch:
per Videokon­ferenz (Skype, Face­time, etc)