Teacher's Assistant in Kalifornien gesucht
befristete Festanstellung
Stellenkategorie:
Assistenz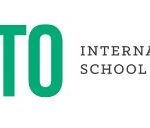 Webseite Kindergarten der Alto International School
Teacher's Assistant in German Immersion Kindergarten 2018-19
(Native German Speaker)
School Overview
Alto International School
was founded in 1988 and is located in Menlo Park, neighboring Palo Alto, home of Stanford University. Menlo Park is in the Silicon Valley and is considered one of the most desirable places to live in the Bay Area. Alto is accredited by the International Baccalaureate Organization (IB) and the Western Association of Schools and Colleges (WASC).
Alto's mission is to provide an outstanding international, multilingual education focused on inquiry-based learning with the goal to foster confident, creative and responsible learners, and global thinkers.
Position Description
The kindergarten (Vorschule) is looking to hire a teacher's assistant for the school year,
2018-19.
Requirements:
• Native German speaker, fluent in English
Desired Abilities and Profile:
• Units in Early Childhood Education, teaching qualifications or 'Deutsche Erzieherausbildung' preferred
• Classroom experience with children ages 4-6
• Commitment to teamwork and collaborative planning
• Experience using a range of teaching strategies
• Experience implementing engaging and creative activities planned by the teacher
• Supporting the classroom teacher with all aspects of the program
• Monitoring children's development
• Enthusiasm working with children
• Self-motivated and open-minded
• Excellent communication and interpersonal skills
• Willing to be flexible
• Professional attitude and approach
Duties:
The contractual hours are 8:15 a.m. to 2 p.m., Monday to Friday, plus staff meetings.
Applications & Questions:
For questions and to submit your application (cover letter and resume), please email (please refer to the Verzeichnis Deutscher Kindergärten im Ausland within the cover letter)
Michael Chapman, head of school at:
hr@altoschool.org
For more information about Alto International School, please visit our website.
Vorstellungsgespräch:
per Videokonferenz (Skype, Facetime, etc)
Um sich für diesen Job zu bewerben, senden Sie Ihre Unterlagen per E-Mail an hr@altoschool.org